Maryborough's Quality Restaurant and Cafe
---
Grab a light meal from the Galley Cafe or enjoy a premium dinner from the Bugler Bistro.
At Maryborough Services & Citizens' Memorial Club, we're proud to provide you with multiple dining options to suit your occasion and mood. With knowledgeable and friendly kitchen and wait staff, we're able to assist with meal selections and ingredients to suit your dietary requirements.
Grab your next meal from Maryborough Services Club.
Bugler Bistro
---
Open 7 days a week for lunch and dinner, discover an extensive selection of high quality main meals, sides, desserts, and more at competitive prices. You'll find premium steaks, seafood, burgers, salads, and more to satisfy everyone's tastes. Enjoy your meal and drinks in our new dining space: the 47th Room. Our Roast of the Day and a selection of hot dishes are available daily from the hot box, served with salad or vegetables. For our members, receive special discounts upon presentation of your membership card. We recommend making a reservation to ensure your lunch or dinner table.
Check Out Our Menu!
Lunch
---
Monday to Sunday
11.30am – 2.00pm
Dinner
---
Sunday to Thursday
5.30pm – 8.00pm
Friday and Saturday
5.30pm – 8.30pm
Bistro Menu
---
View our Bistro menu in PDF format
Galley Cafe
---
Relax, unwind, and grav a quality coffee at our Galley Cafe. Open 7 days a week, the Galley Cafe is a friendly and casual spot, ideal for catch ups with family and friends. You'll find a selection of hot and cold light meals, delicious sweet treats, premium coffee, tea, and cold beverages.
The Duncan Chapman Bar
---
Named after a local Maryborough man, Duncan Chapman.
On April 25, 1915, Lieutenant Duncan Chapman, born and raised in Maryborough, was the first Anzac to step ashore on what we now know as Anzac Cove.
In his words, "To me was given the extreme honour of being actually the first man to step ashore on this peninsula, to lead a portion of the men up the hill in that now historic charge."
Duncan Chapman survived Gallipoli and the following year, as Major Chapman, died at the battle of Pozieres on the Western Front. He was killed by a shell burst early on August 6, 1916, on a ridge described as more soaked in Australian sacrifice than any other place on earth.
The Sports Bar
---
Our Sports Bar features high quality dedicated sporting screens for you to keep up with all the action, and two full-size snooker tables. With full Foxtel, TAB and Sky Racing facilities, watch as your team help you win big. We serve quality cold drinks and light meals all throughout the games. At our Sports Bar, we don't play favourites. If it's sport, we show it. You'll find rugby league, Austalian rules, rugby, football, soccer, American football, basketball, baseball, tennis, motorsports, surfing, golf, netball, and more when available on free to air. We play what you want most, please ask one of our staff.
Take advantage of our Members Beer Cards!
Members can purchase beer cards at discounted prices.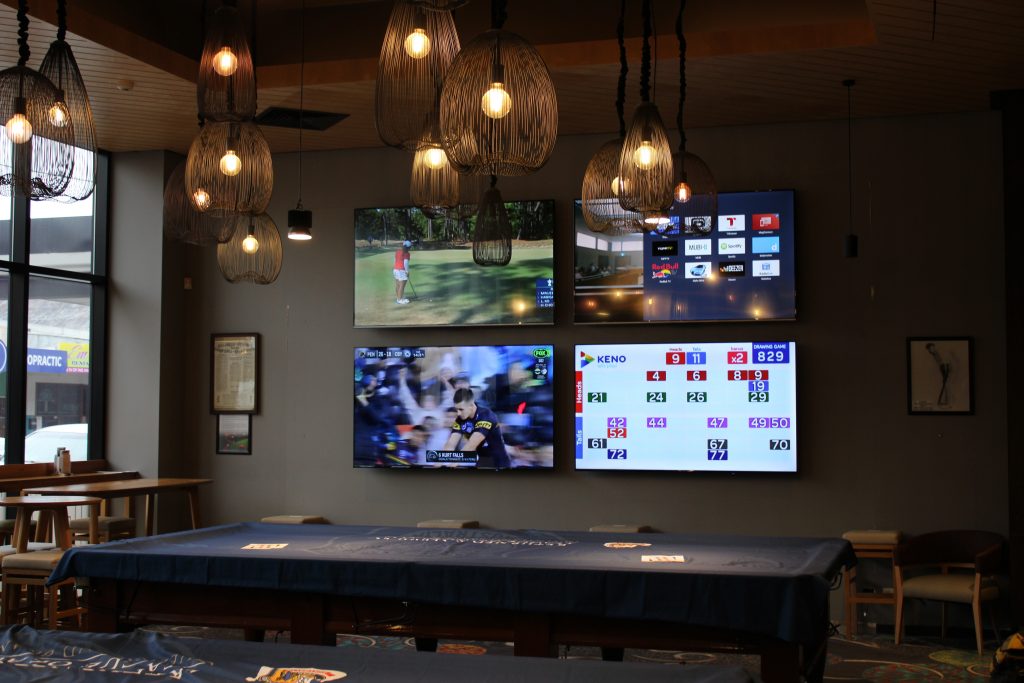 Maryborough's Bar and Bottle Shop
---
Maryborough Services & Citizens' Memorial Club boasts a selection of high-quality bars on site. Visit our Sports Bar to catch all the sporting action, the Duncan Chapman Bar for a drink with friends, our Casino Bar for gaming, and our bottle shop to stock up on your favourites. Whatever your mood or occasion, we're Maryborough's central spot for drinks, meals, and more.
Kids Room
---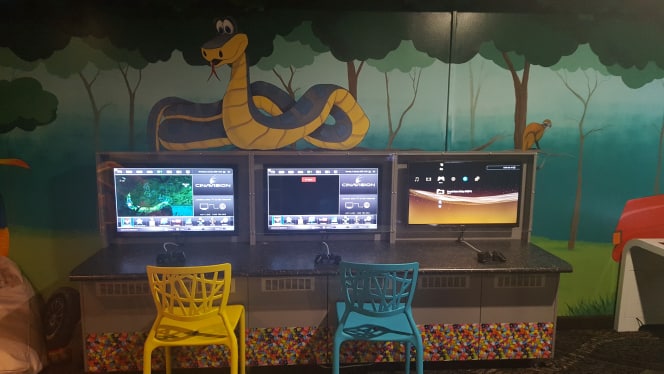 Whilst enjoying the entertainment available to you, your children are not forgotten. We have a room just for them! It has 3 PlayStations and a Bingaroo games table to keep the kids entertained and challenged with lots of great games for all ages. TV and a play area.
The area is not supervised and the children remain the responsibility of the parent or guardian that they are with whilst in the club.